Evidencebased Technology as
We hope to increase the quality of life for the everyday person while subsequently lowering societies health related costs and negative externalities. We strive to contribute to the reduction of medicine intake, and both prevent sickness and the loss of bodily function. This will occur through the development of green technology and sustainable solutions. We challenge for a higher degree of other actors in the health and individual sector, facilitating the right for an everyday person to actively contribute to the betterment of their situational physical and mental health.
Evibase directly incorporates physiological research in a clinical manner through training clinics, and systematically follow up with our patients over a long period of time. We initiate and facilitate the incorporation of research and information with a focus on getting physical training higher on the list of approved and supported forms of treatment for a series of disorders. We're building systems for the collection and systemization of data that can be used for both continuous evaluation and long-term betterment. EviBase is developing an ecosystem and technological platform in order to seamlessly connect the flow of information between the doctor, patient and therapist/exercise clinic. As well, acting as a form of continual motivation and information for the patient/member. This "happy message," is distributed through a network of doctors, therapists, an exercise clinic, and certified individuals.
Naprapat / Trainer
Per Thomas Mørk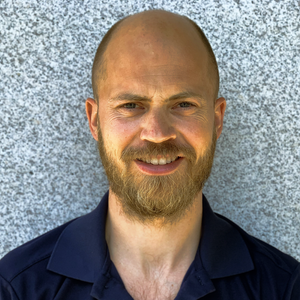 Naprapat / Trainer
Aleksander Treidene
Clinic Manager
Kine Gullksen
Evidence based training methods will not get the results without strong partners.  The people at Evibase work close with the USERS and our technology partner Technogym. Technogym is behind our Evibase APP and the equipment we use.